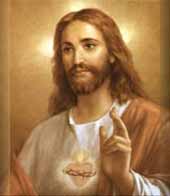 Council 1740 is dedicated to the Sacred Heart of Jesus; subject of the opening ode at every regular council meeting.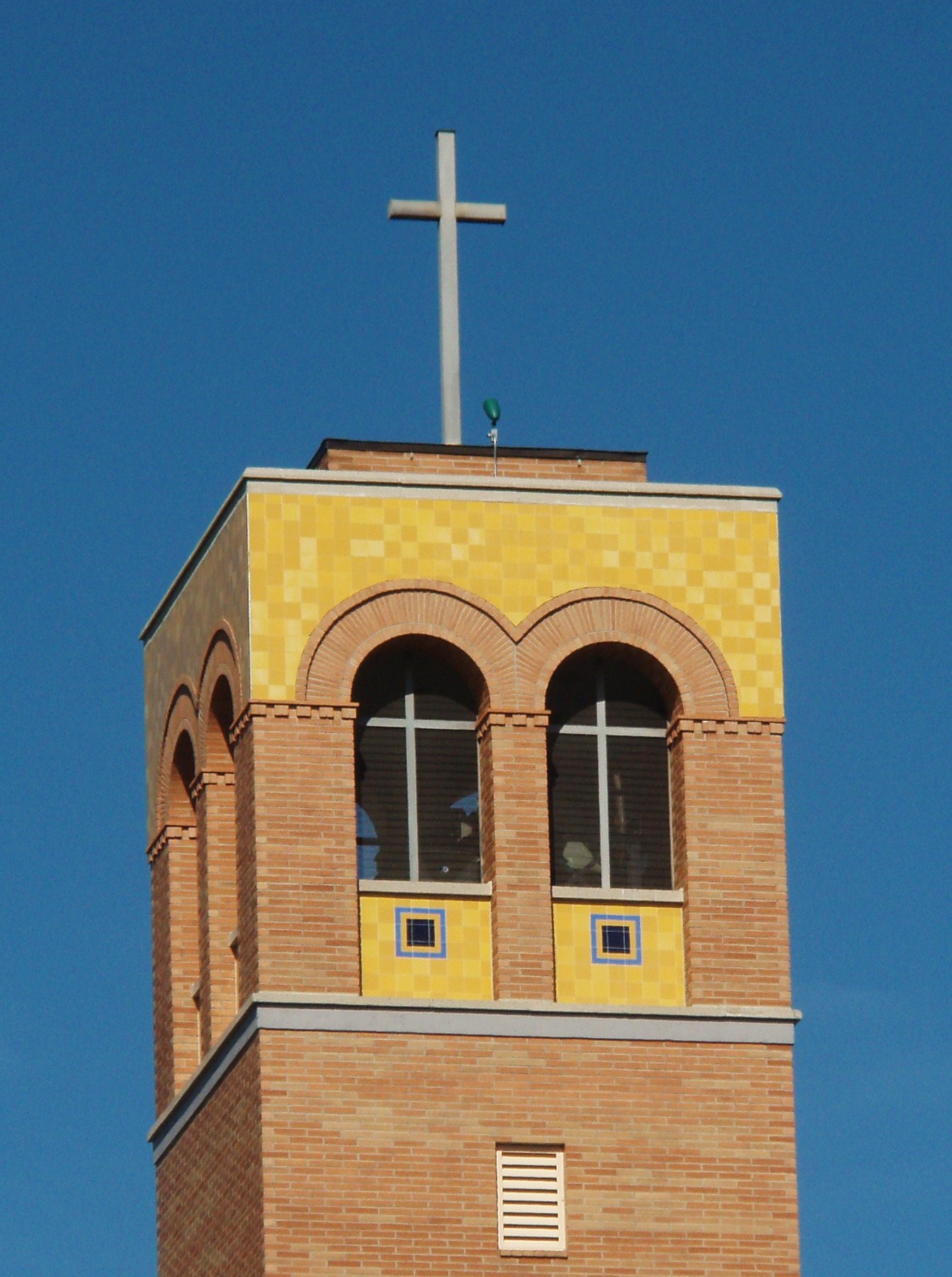 Holy Trinity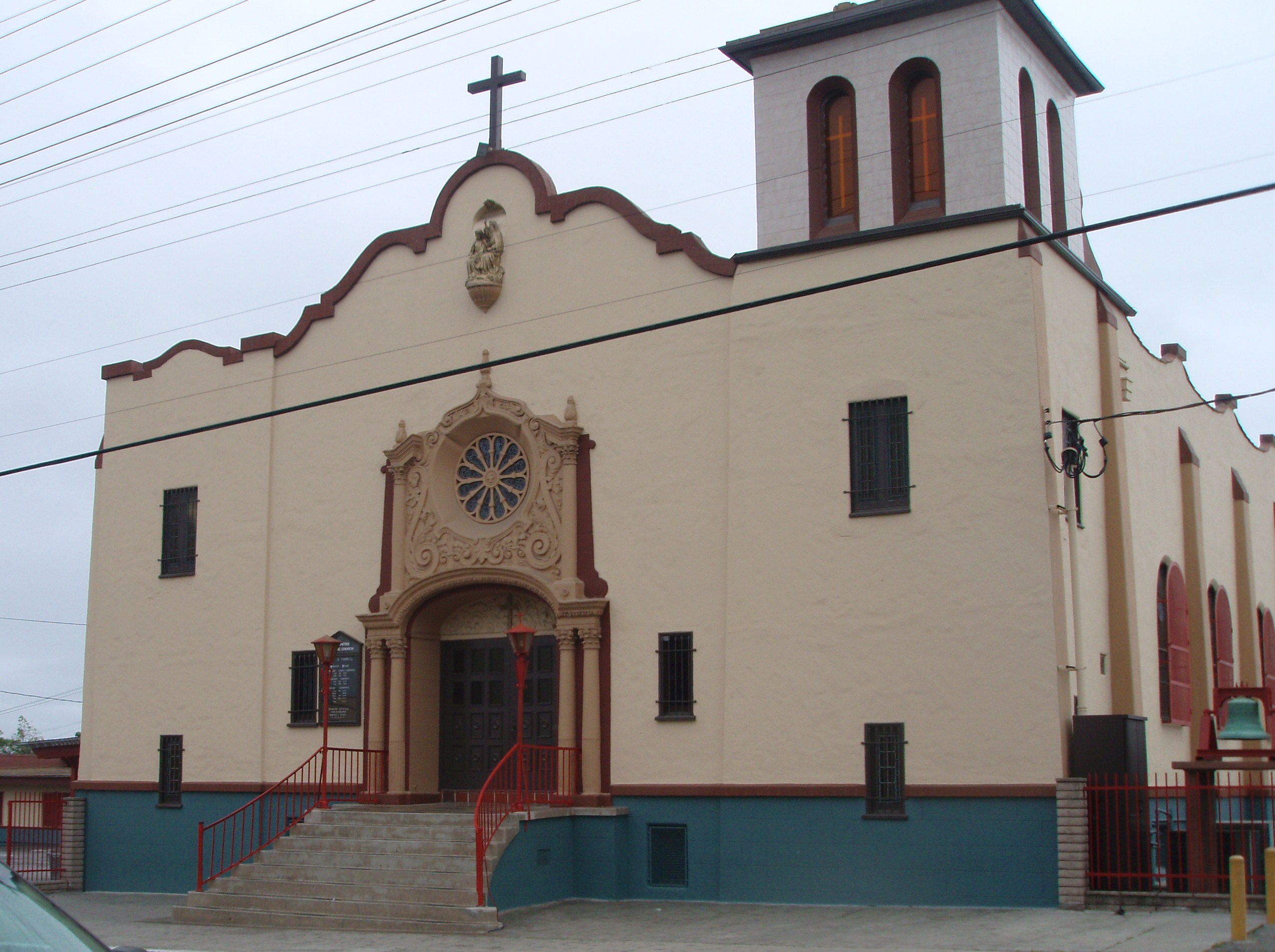 St. Peter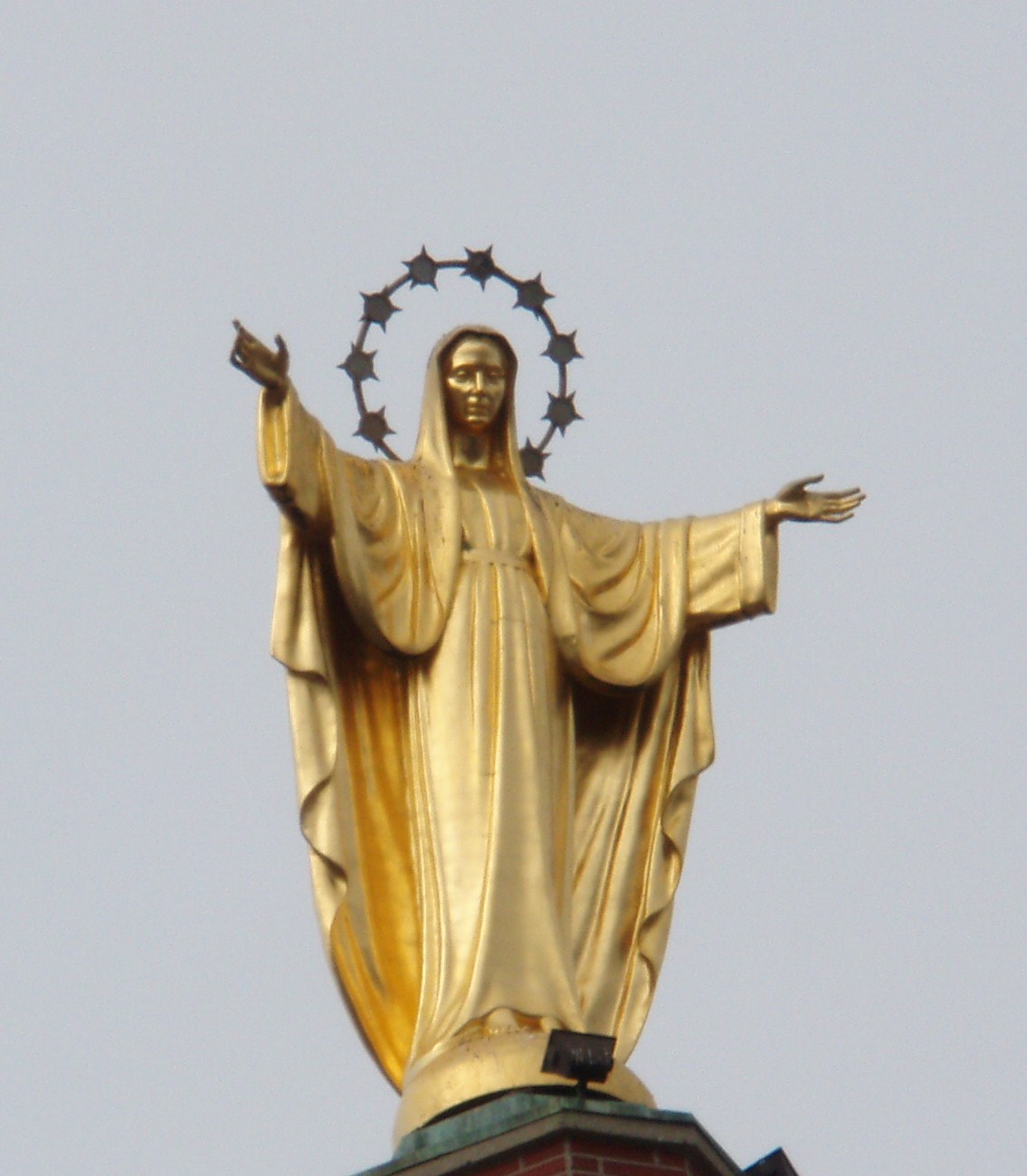 Angels Gate Council 1740
| | | | |
| --- | --- | --- | --- |
| o 870 West 8th Street | o San Pedro, CA 90731 | | o 310-832-4537 |
ABOUT OUR COUNCIL
Membership Meetings 7:00 PM, First Tuesday each month (dinner may follow)
and Officers' Meetings 7:00 PM, third Tuesday each month

KofC Meeting Room located in basement, Mary Star School Auditorium, 870 W 8th St. San Pedro, CA 90731




GRAND KNIGHT MESSAGE
July 01, 2015


My Dearest Brother Knights:

Thank you for giving me this opportunity and trust to be our Grand Knight. I am honored and privileged to serve in navigating forward the Fundamental Principles of our Order. I am proud and humbled to be a Knight. When I was growing up, seeing Gentlemen with their Regalia and embroidered shirts with the Knights of Columbus logo and knowing these men were respected businessmen, government officials, and community leaders, in a young boy's mind, it was a challenge how to be one someday. Raised in a Catholic school at a young age, raised with a strict grandparents Catholic religious background, you learn the do's and don'ts of growing up. Moreover, every time I saw these Gentlemen called Knights, it never left my mind to see in them the pride to serve the Church, the Community and love of Country.

In late 2009 I was walking on Mary Star Parish ground and greeted our then Pastor John Provenza, who was with our District Deputy Nicholas Vilicich. Nick introduced me to him and told him that I was a candidate for the Knights of Columbus and the former just said he was glad to hear that, and one day I will be a Grand Knight. True to his word, here I am, to fulfill the legacy of our Founder, the Reverend Father Michael J. McGivney. Thank you to Reverend Father John Provenza, I guess he prayed for it before he blessed me.

So, here I am my Brother Knights, before you to carry out the Principles of our Order: Charity, Unity, Fraternity and Patriotism. I want to congratulate the Newly Elected Officers, who will serve as my alter-ego and advisers of our Plans and Programs. I also want to thank and congratulate our Past Grand Knights: SK's Nick Vilicich, Kennith Hall, John Stammreich, Rueben Serrano and William Railey, who served prior to my tenure. From these Gentlemen I learned the knowledge to be a Knight, again thank you Sir Knights.

Leading our Council is not an easy task, as WE all know, there is no Great Leadership without the men behind them. I am confident that WE Brother Knights bound together ourselves, believing in one another and trusting all together, WE will succeed in accomplishing what the Knights are for, "In Service to One and In Service to All". This Brother Knights is not at all too much to be asked for and will propel us to achieve what needs to be done. Brother Knights, I know along this journey, there will always be obstacles that we have to conquer and our trust and faith with our Father will be our guidance forever.

I have Plans and Programs in this Leadership, to be presented to our Council, with assigned Brother Knights to look into, for deliberation and recommendations of their propriety. I am confident that Brother Knights assigned will honor and accept their Designation. I am letting you know that I am responsible for the designation and I encourage other Brother Knights to be a part of these various programs. Our expectation to succeed with our Plans and Programs is our sense of belonging, our sense of responsibility and our sense of purpose and that Brother Knights is what WE ARE, dependable, trustworthy, sincere and always ready to give a helping hand for our Family, our Church, our Community and our Country.

WHEREFORE, it is my prayer with the intercession of the Blessed Mother Mary and the Guiding light of the Sacred Heart of Jesus, Brother Knights let us move forward in carrying out the Principles of the Knights of Columbus.

VIVAT JESUS

DANNY VINLUAN ESLAVA
Grand Knight




MARY STAR HIGH SCHOOL: From the MS Sunday Bulletin January 5, 2014: "Many thanks go to the Knights of Columbus who have generously reduced the interest rate of the High School's eight million dollar loan."


ONE OF THE FIRST councils to be organized in Southern California in 1914, Angels Gate Council has been in continuous service to church and community ever since. During its long history the council has preserved the ideals of charity, unity, fraternity, and patriotism, although more so at some times than others. Today our council is a thriving, vibrant one, with many activities for our members' participation in all three San Pedro parishes. In 2012 Columbian Squires Circle 824 under Council Sponsorship was reactivated (www.sites.google.com/site/circle874)

IT IS THE MISSION of this website to be a timely informational source for its members. It is kept up to date, and we solicit information from the membership.




COUNCIL BY-LAWS: The new by-laws were ratified by the Supreme Council in 2013 and may be read by CLICKING HERE. It takes a 2/3 vote to amend them subject to approval of the Supreme Council.

OUR GRAND KNIGHT for the Columbian Year 2015-2016 is Danilo Vinluan Eslava, nickname Danny, who was born on August 24, 1948 in San Fernando, La Union, Philippines. The son of a USAFFE veteran, Fernando Sobrepena Eslava and Eusebia Pimentel Vinluan, who worked as a Telephone Operator during World War II. He is married to Thelma Siapno Decano, his wife for 32 years and is blessed with eight children: Thedda Ann, Dan Augustus (D), Thedda Cleo, Mary Lou, Danilo Joseph, Christine, Danilo Nino and Philip Christopher. He started his Catholic faith at Christ the King Elementary School under the Belgian Sisters and was then an active member of the Student Catholic Action.

He has a Bachelors Degree in Criminology, and courses in: Administrative Management and Supervision; Administrative Discipline, Complaint and Investigation; Leadership Training; Security Intelligence Officers Course. He was a Reserve Lieutenant of the Philippine Constabulary, Armed Forces of the Philippines.


He is a Fourth Degree Knight of the Cmdr. John J. Shea Assembly 0081, presently as the Faithful Scribe. He held various positions of Council 1740 including Deputy Grand Knight, Chancellor, Treasurer, Warden, Chairman of the Membership and Retention Committee, member of the First Degree Exemplification Team, and Council Chairman of the Tootsie Roll Drive or the Columbian Foundation for People with Intellectual Disabilities. He is the Chairperson of the Filipino Community of Mary Star of the Sea Parish, now in his 4th term where his wife is also an active officer.

As to his work experience, he worked with the Anti-Fraud Unit, Consular Section, US Embassy, as an Investigator and Chief of the Unit, and as a Field Examiner with the Fiduciary Unit, US Veterans Administration. He also worked with the Bureau of Telecom, Depart of Public Works, Transportation and Communication, as Bureau Investigator with the Legal Office and as Chief of Intelligence and Investigation with the Bureau Police Force. He worked as a Legal Assistant with the Law Offices and Associate of William H. Burford in Long Beach. He has been a Security Officer with the A1 Security and API (now ADT). He worked with the US Postal Service as a Letter Carrier, where he retired in 2013.

As the present Grand Knight, his vision and foresight is to implement programs where every Brother Knight will feel the essence of being a Knight and to instill that sense of belonging, involvement and responsibility in carrying out the Principles of the Order and be of service to Church, Family, Community and Country.

OUR DEPUTY GRAND KNIGHT for the Columbian Year 2015-2016 is Mark Rollice, who was born November 1, 1968 at Fort Riley Military Hospital in Junction City, Kansas. He attended St. Vincent's Elementary School and graduated from Daniel Murphy Catholic High School in 1986. He then attended the University of Portland, which is presided over by the Holy Cross Congregation in Portland, Oregon, graduating in 1990 with a BA in Education. He returned to Los Angeles and attended CSUDH receiving his Masters Degree in Multicultural Education in 1995.

Mark has had the privilege to serve in the public school education system for over 25 years since graduating from Portland. He worked for the Hawthorne School District as an elementary school teacher and as an Assistant Principal for 7 years. He later moved to the Lynwood Unified School District and has worked as a second grade and a sixth grade teacher both at the elementary and middle schools. He served as an Assistant Principal for multiple elementary schools and is currently an Instructional Lead Teacher for another elementary school in LUSD.

Mark married Magally Alejandra Rodriguez Rollice on September 21, 1991 at St. Joseph's Catholic Church in Hawthorne, California. He is the proud father of his only son, Martin Rollice (21). Martin attended and graduated from both Mary Star Elementary and High Schools and is currently attending UCI majoring in Public Health Policy.

Mark has been called to his vocation as a volunteer for the Catholic Church since high school with a variety of roles and responsibilities. For mass he has sung in choirs, read as a lector, and served as an usher. Mark has served as a leader for every parish he has been a member. He has coached for baseball and basketball teams; he has helped organized retreats and was a team leader for Life Nights. He currently sits on the Finance Committee and the Mary Star Fiesta Executive Committee. Mark is proud to be a member of the Knights of Columbus since 2012 as a 4th Degree serving the San Pedro Community.
| | |
| --- | --- |
| | OUR CHAPLAIN is Rev. Freddie Chua. Rev. Chua is in charge of the Catholic Maritime Ministry at Mary Star of the Sea Church. |



You may read a detailed description of our council's history by clicking 1740 History and see a list of the past Grand Knights by clicking 1740 Past Grand Knights

.


HAVE A CELL PHONE? Take a picture at your next KofC activity or event and email it to Joe Lauro, jlauro@sbcglobal.net. Please give a brief description of who, what and where.