Father Michael McGivney
Founder

FATHER McGIVNEY's LIFE: Father McGivney was an idealist. He was a man whose youthful vision and creativity expanded and matured even as his physical well-being diminished.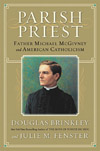 We encourage you to read "Parish Priest", a book that focuses on Father McGivney's priestly identity, his heart and manner. Available on Amazon.com.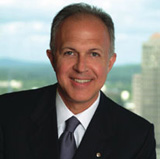 Carl Andersen
Supreme Knight
REST IN PEACE
I will dwell in the house of the Lord forever. Ps. 23
2017
Frank Roje, October 27
Mario D'Ambrosi, May 28
Deacon Willie Garcia, January 11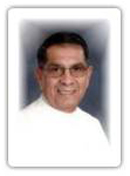 2016
James Ruddy, September 3
2014
Douglas F. Collins, January 23

2013
Stanley DiMeglio, February 19
PGK James E. McDowell, April 11
2012
Paul Haverluck, April 23
Father Bruno DeSanti, June 21
2011
SK Bernard Gardner, January 14
Father Rolly Jardiniano. January 31
Toribio Trevias, March 24
Mrs. Robert (Mary) Mitchell, March 24
Msgr. Michael Francis Lenihan, P.A. March 24
SK. Dr Richard A Steinauer, May 12 (102)
Richard E Hall III, May 28
Sr. Elizabeth Butler, October 4
Lorenzo A. DiCarlo, October 11
Rev. Lorenzo DeDominici, November 7
Rev. Claudio DeAgostini (Pastor St. Peter's), November 22
MEMENTO MORI

Angels Gate Council 1740
| | | | |
| --- | --- | --- | --- |
| o 870 West 8th Street | o San Pedro, CA 90731 | | o 310-832-4537 |
MEMBERSHIP
WHO ARE THE KNIGHTS?: The Knights of Columbus is the world's largest Catholic family fraternal service organization with 1.7 million members. It provides members and their families with volunteer opportunities in service to the Catholic Church, their communities, families and young people.
STATE ACTIVITIES CHAIRMEN: . The list of State Activities Chairmen as of March 3, 2016 and their contact information may be viewed by clicking on State Activities Chairmen. If there are any questions about this list or any Program question at all you can contact the State Office or Stephen Bolton, California State Council Service Program Director, at http://www.programs@californiaknights.org
| Date | Check In Time | Location | Description |
| --- | --- | --- | --- |
| August 15(Tue) | 11:45 AM | Mary Star of the Sea Church | Feast of the Assumption procession preceding Noon Mass, sponsored by the Velike Gospe society |
| August 19 (Sat) | 8:45 AM | Mary Star of the Sea Church | St. John Joseph procession preceding the 9 AM mass sponsored by the Italian Catholic Federation |
VOLUNTEER HOURS: Members are requested to keep track of their volunteer hours and submit them to the Grand Knight. The first submittal should cover 1 July 2014 through 30 June 2015. Please use the following form: Volunteer Hour Log. You can use the form posted on the national Knights of Columbus website, Survey of Fraternal Activity as a quide.
MEMBERSHIP RETENTION GUIDELINES
We are our brothers' keepers. As for recruitment and retention, our council is like a bucket; you fill it up with water and if there is a leak, you may lose more than you put in. The same is true with our council; we recruit new members, but lose most of what we have gained, so there is no growth at all. We need to address this problem and we need your help. Please click here: RetentionGuidelines
WOULD YOU LIKE TO HAVE: a membership application for a friend or relative? You may download and print a copy by clicking here: Knights of Columbus Membership Application. Bring it to the meeting after it is filled out, and give it to Membership Director Chris Marino. Membership is open to practicing Catholic men in union with the Holy See, who are at least 18 years old. A practicing Catholic is one who lives up to the Commandments of God and the precepts of the Church.
MEMBERSHIP BENEFITS: As a member you will receive the monthly Columbia magazine and Knightline newsletter to keep you informed about our religion and the activities of our Order. You are also eligible for insurance.
INSURANCE: We offer one of the most successful and highest rated personal insurance programs in the business, including life, long term care, and retirement. Remember that one of the founding principles of Fr. McGivney was to provide for widows and orphans. Each of us should consider our own family needs and prepare. For more information click on the blue tab above, "SUPREME COUNCIL," and find the Insurance tab. Also, contact our local representative, Ernie Literte, 310.781.3048, or send him an email, at ernielety@sbcglobal.net. He will be glad to meet with you in person.
DAUGHTERS OF ISABELLA: This is the ladies auxiliary of the Knights of Columbus It is one of the largest Catholic women's organizations, with a membership of over 60,000 women from the United States and Canada. It continues to prosper and establish bonds among Catholic women throughout the world. Members encourage each other's total development and foster growth of every aspect of life - spiritual, social and charitable - adding up to a more fulfilling life!

> Our Lady Mystical Rose Circle #1441 was founded in San Pedro on February 15, 2014. Forty ladies including the new regent, Rainee Handley, went through the Long Form Conferral along with their priest Father Brian Nunes and circle chaplain Father Many Bravo.
SQUIRES' ROSES: This is a group of young ladies at Mary Star Hight School, the female counterpart of the Columbian Squires Circle there. The Squires' Roses are an asset to the Knights of Columbus and to the community.
CEREMONIALS OF THE ORDER: There are four "Degrees" of Knighthood within the Knights of Columbus. The initiation ceremonies into each of these Degrees are the only facets of the Order which are not made known to non-members. Each of the Degrees is designed to exemplify one of the four Principles of the Order: Charity, Unity, Fraternity and Patriotism. The Degrees must be taken in order. Every applicant must take the First Degree before he can be considered a Member of the Knights of Columbus. Once he has taken his First Degree, he becomes a member in good standing in the Order. To reach full Knighthood, members must also take the Second and Third Degrees and all members are strongly encouraged to do so. Members must have taken the Third Degree to be elected to Council offices. For dates of upcoming ceremonials, please click on Ceremonials
FIRST DEGREE TEAM: Council 1740 now has a working 1st Degree team, so we don't always have to travel for this ceremony. Brother Knights are needed to take short speaking parts. To volunteer, please contact GK Eugene Wahl by phone (310.548.3157) or email at wahl@att.net.
| | |
| --- | --- |
| | FOURTH DEGREE: Any Third Degree member in good standing, one year after the anniversary of his First Degree, is eligible for membership in the Fourth Degree. The primary purpose of the Fourth Degree is to foster the spirit of patriotism by promoting responsible citizenship and a love of and loyalty to the Knights' respective countries through active membership in local Fourth Degree groups (called "assemblies"). Some members of the Fourth Degree serve as honor guards at civic and religious functions, an activity that has brought worldwide recognition to the Knights of Columbus. |
SHINING ARMOR AWARD: All new members of less than a year may obtain this award if they meet the following 5 criteria:

Participated in at least 3 Council Service functions
Attended at least 3 council meetings
Recruited at least one new memeber
Met with the insurance agent
Received their Second and Third Degrees

If you meet these qualifications, please email Grand Knight Eugene Wahl at wahl@att.net.